D-Dimer (D-D) Rapid Test (Fluorescence Immunochromatography)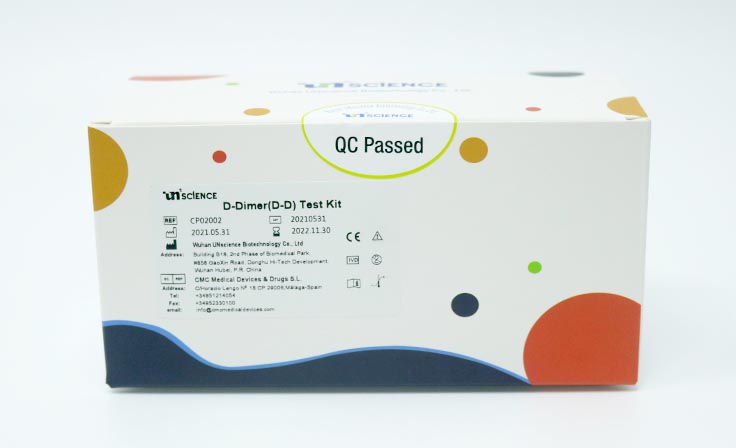 Product Features
Applicable to the test of plasma or whole blood samples
Specially-designed sampler for specimen of small volume
Result available in 10 minutes
Visualized interpretation
Test could be performed at any time
Specification
20 T/kit, 40 T/kit, 100 T/kit
Specimen
plasma or whole blood
Intended Use

This product is used for quantitative detection of D-D content in human plasma or whole blood samples.

Storage & Stability

The test reagent can be stored at 4℃~30℃ for 18 months, and used within 1 hour after the aluminum foil bag of the test reagent was opened.

Applicable Instrument

AFS-1000 Dry Fluorescent Immunoanalyzer produced by Guangzhou Labsim Biotech Co., Ltd. The production date and expiration date are on the label.